Financial Statements
"As the global COVID-19 pandemic extended into FY 2021, U-M employees went to great lengths to ensure the university was able to continue operating effectively while working to contain costs and safeguard the well-being of its community."
—GEOFFREY S. CHATAS, EVP & CFO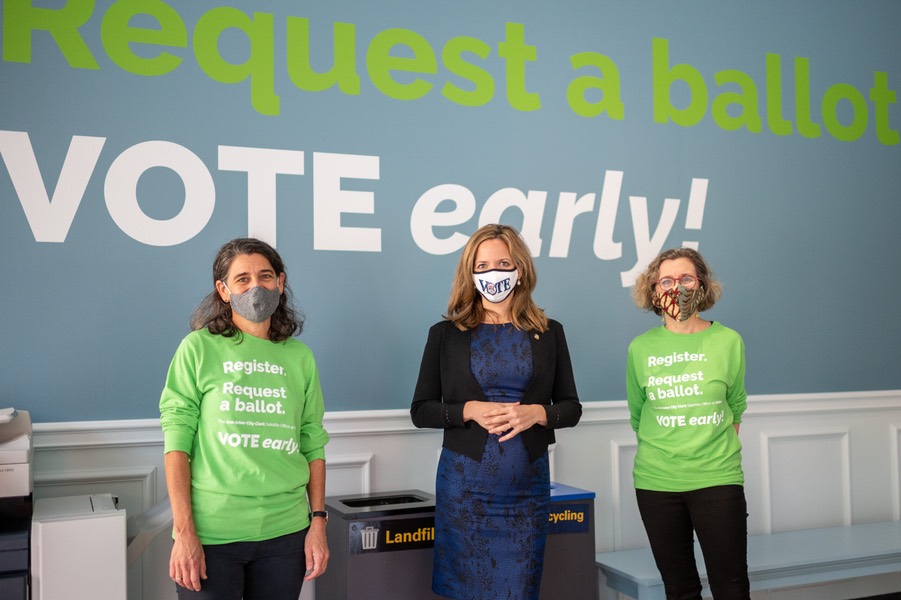 Voting at the U-M Museum of Art
Several units at U-M partnered with the city of Ann Arbor to transform a gallery at the U-M Museum of Art into the state's first satellite city clerk's office located on a university campus during the fall of 2020. The effort was kickstarted by two U-M Stamps School of Art & Design professors as part of their multiyear research effort inspired by historically low student voter turnout. All members of the community were welcome to use the office to register to vote, change their address or cast early in-person absentee ballots.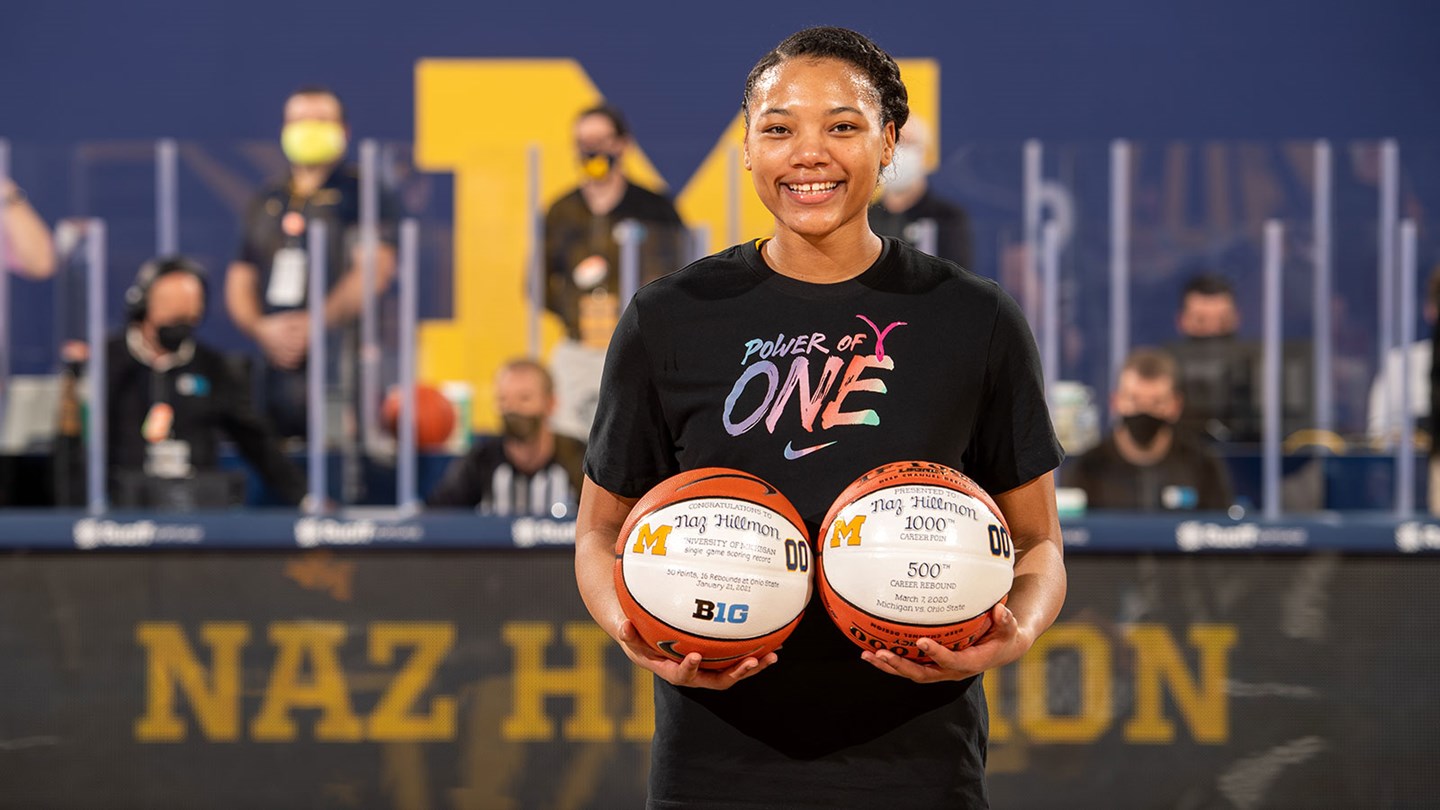 Exciting year for Michigan basketball
Between tournament play and national recognition, the U-M basketball teams had a banner 2020–21 season. The men's basketball team advanced to the Elite Eight of the NCAA Tournament for the fourth time since 2013. Head Coach Juwan Howard was selected as the 2021 Associated Press National Coach of the Year and the Big Ten Conference Coach of the Year. The women's basketball team reached the Sweet 16 for the first time in program history. Forward Naz Hillmon became the first Wolverine to earn both Big Ten Player of the Year and WBCA All-America honors.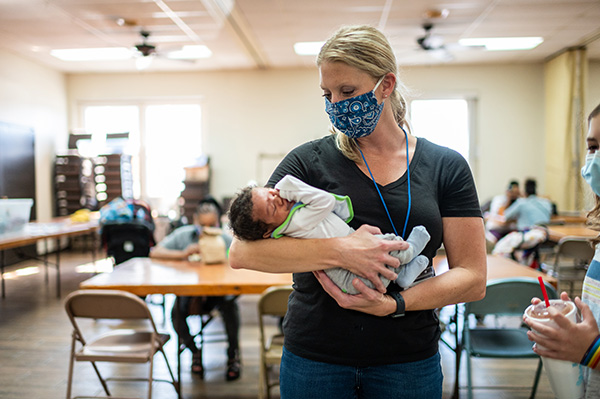 Detroit partnerships, initiatives increase during pandemic
U-M ramped up its collaborations in the city of Detroit during the pandemic, including outreach to residents on issues ranging from unemployment to the COVID-19 vaccine. Initiatives such as Poverty Solutions, which created an Economic Mobility Partnership with the city of Detroit, and a partnership with four community organizations to help lower utility bills for residents, are among several efforts touching on education, cultural expression, business, health care and the arts. The Michigan Institute for Data Science also partnered with Microsoft to expand digital equality across the city by improving broadband internet access and affordability in underserved areas.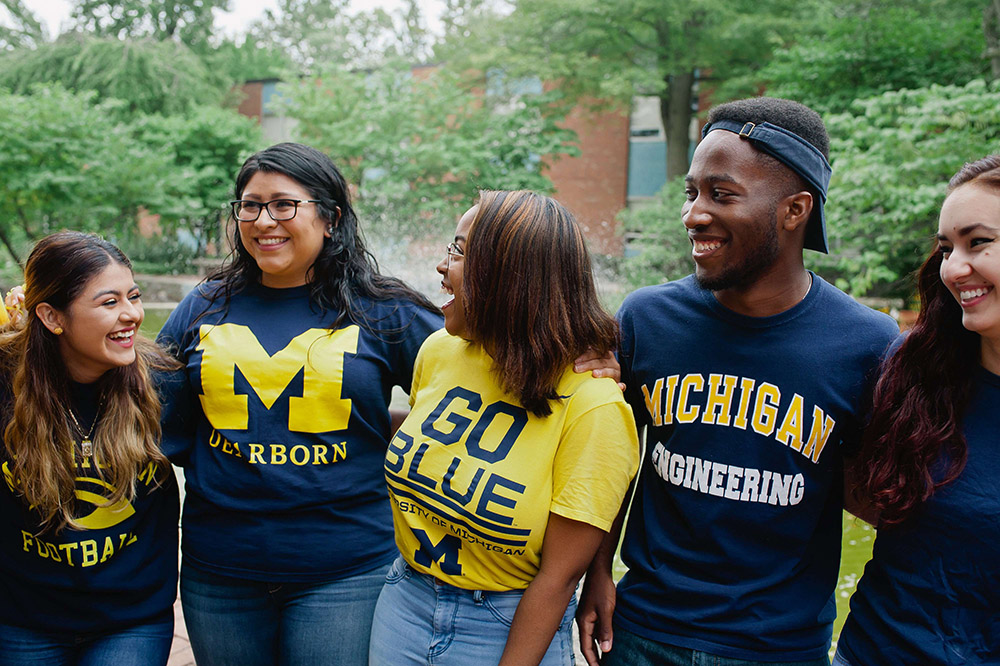 Diversity, Equity + Inclusion
Go Blue Guarantee now on all three campuses
U-M has extended the Go Blue Guarantee - its landmark promise of four years of free tuition for qualifying Michigan residents — to the Dearborn and Flint campuses. Beginning fall 2021, full-time, high-achieving in-state undergraduate students attending UM-Dearborn and UM-Flint will qualify for the award if they have an income of $65,000 or less, assets less than $50,000 and meet the GPA requirements. The Go Blue Guarantee was first launched on the Ann Arbor campus in 2018. Currently, 27 percent of in-state students pay no tuition at all on that campus.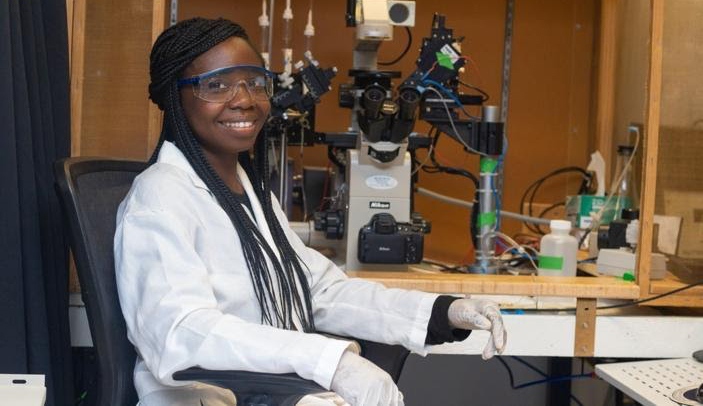 U-M brings leaders together to discuss future of Africa
U-M's Africa Week brought together leaders in higher education, industry and government for a series of inspiring virtual discussions in February 2021. Sponsored by the College of Literature, Science, and the Arts' African Studies Center, the conference addressed key opportunities and challenges that will shape Africa in the coming decades, and outlined how to expand and strengthen collaborations between U-M and African partners. The event featured discussions, panels and workshops focused on health and economics, technology, higher education and heritage.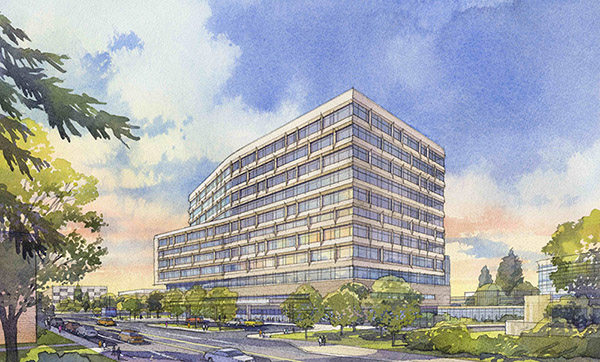 New hospital construction resumes, name announced
After being paused in March 2020 during the early days of the COVID-19 pandemic, work on Michigan Medicine's new, state-of-the-art hospital resumed in spring 2021. Shortly thereafter, the hospital's name — The Pavilion at University of Michigan Health — was announced. The 12-story hospital will house 264 patient rooms capable of converting to intensive care, advanced imaging and 20 operating rooms for high-level neurological, cardiovascular and thoracic cases. All patient rooms will be private to improve patient safety, quality and experience. The Pavilion is scheduled to open in the fall of 2025.
#1
Research Volume for U.S. Public Universities
National Science Foundation
#1
U.S. Public University
QS World University Rankings (2021-22)
102
Graduate Programs in the Top Ten
U.S. News & World Report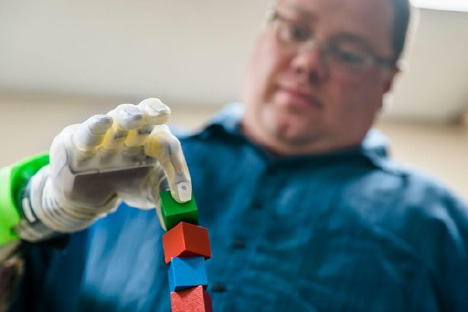 INNOVATION & ENTREPRENEURSHIP
Innovation Partnerships
The University of Michigan announced the launch of Innovation Partnerships, a reorganized unit, based in the Office of the Vice President for Research, that will serve as a central hub to lead research commercialization efforts, support startup company launch and growth and create and foster corporate research alliances. It will build on and incorporate the work of the rebranded Office of Technology Transfer and the former Business Engagement Center. During FY 2021, the university reported 23 startups and 502 inventions — a level comparable to other peak years. U-M is currently ranked No. 2 in the country for startup company formation.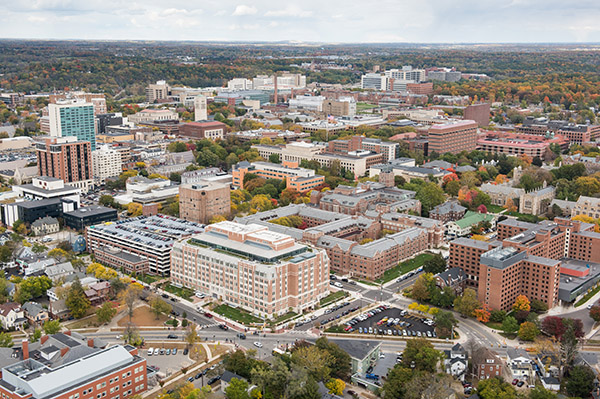 Institute for Firearm Injury Prevention established
U-M recently launched a new Institute for Firearm Injury Prevention to generate knowledge and advance innovative solutions that reduce firearm injury, a public health crisis that leads to more than 100 U.S. deaths per day. Based in the Office of the Vice President for Research, this $10 million commitment over the next five years will focus on answering critical questions around safety and violence. U-M is uniquely positioned to address this crisis because its researchers have secured more federal funding to study firearm injury prevention than any other academic institution nationwide.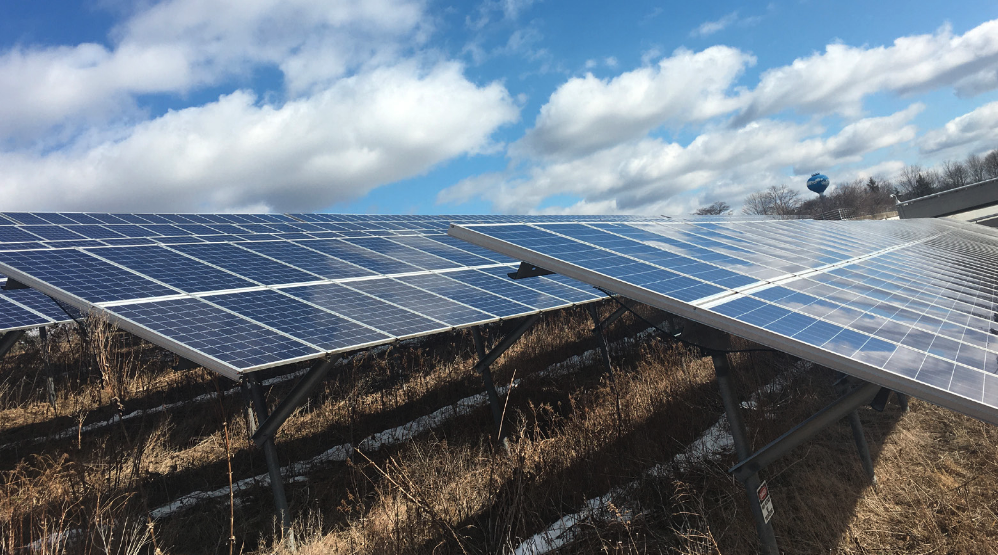 U-M commits to carbon neutrality, sustainable investing strategies
In spring 2021, President Mark Schlissel announced that U-M will achieve carbon neutrality universitywide, committing to a series of actions that will eliminate greenhouse gas emissions from direct, on-campus sources, reduce emissions from purchased electricity to net-zero and establish innovative goals for emissions from indirect sources like commuting, university travel and food procurement. This followed an earlier announcement outlining U-M's commitment to achieving a net-zero endowment by 2050 — the first such pledge from an American public university.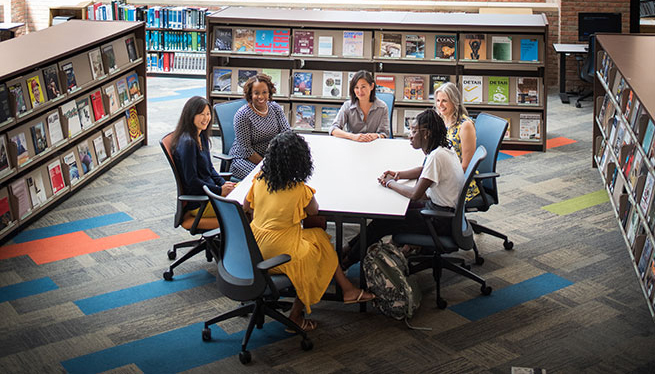 University launches anti-racism initiatives
U-M has launched several new anti-racism initiatives designed to further advance the university's commitment to diversity, equity and inclusion include: hiring at least 20 new full-time faculty members with scholarly expertise in racial inequality and structural racism; expanding resources and infrastructure for U-M scholars working in the area of anti-racism; reevaluating race and ethnicity curriculum requirements across U-M's 19 Ann Arbor schools and colleges; and strengthening faculty and staff professional development opportunities related to anti-racism.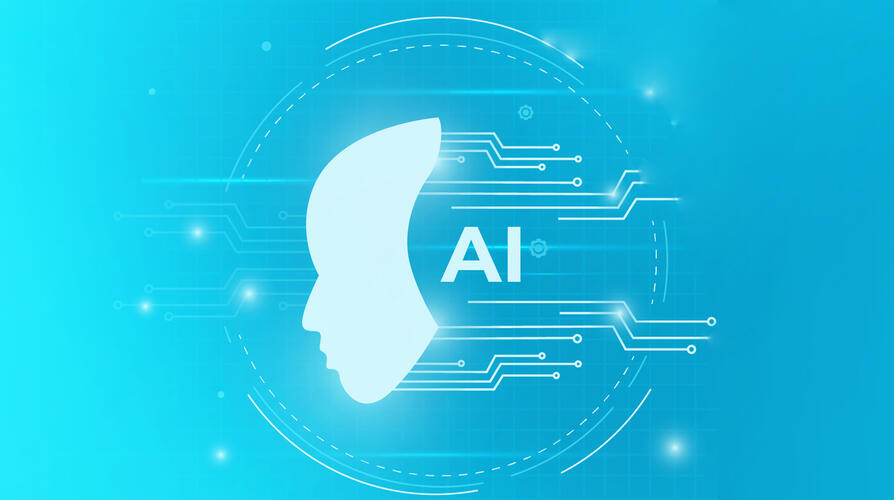 UM-Dearborn starts the first AI graduate program in state
The Dearborn Artificial Intelligence Research Center launched a new artificial intelligence master's degree program — the first in the state of Michigan — that offers four concentrations, corresponding to some of the most pressing industry needs, including computer vision relevant in the automotive industry and intelligent interaction with a focus on consumer and industry technologies designed to interface directly with humans. Two additional technical tracks specialize in machine learning and knowledge management and reasoning.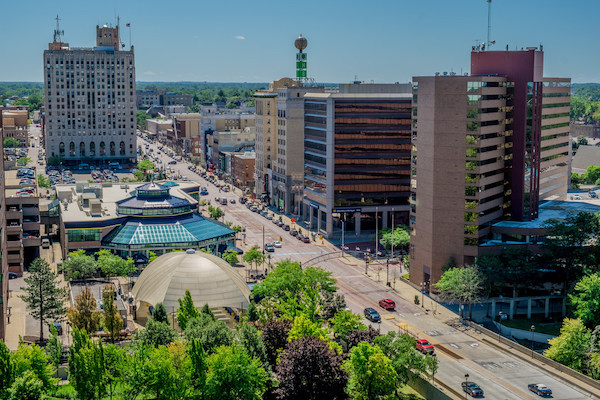 UM-Flint supports local economy after pandemic
UM-Flint received a $300K U.S. Department of Commerce Economic Development Administration (EDA) grant to support regional economic development strategies in response to the coronavirus pandemic. The new grant funding will allow UM-Flint's EDA University Center for Community & Economic Development to jumpstart new in-demand services, including implementing community workforce development programs and developing training to help business owners, entrepreneurs and nonprofits in Genesee County mitigate the economic implications of the coronavirus pandemic.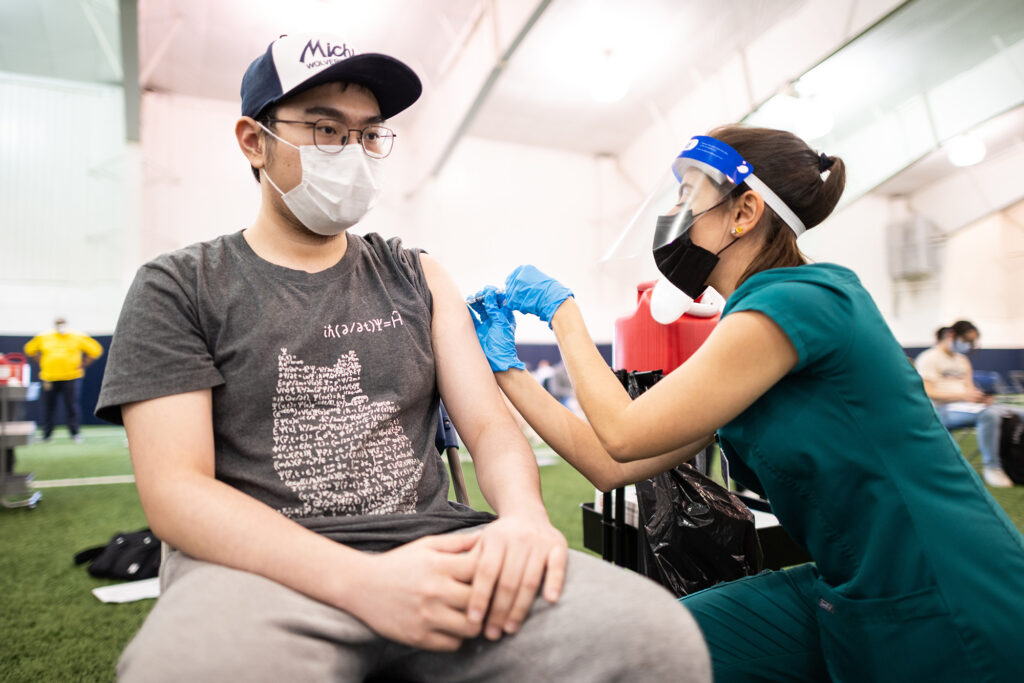 Pandemic Response
As we navigated through an unpredictable year filled with advances and setbacks, the U-M community continued to find new ways to provide vital outreach, solutions, support and care on our campuses and beyond.
view pandemic stories