Ford Motor Company Robotics Building opens on North Campus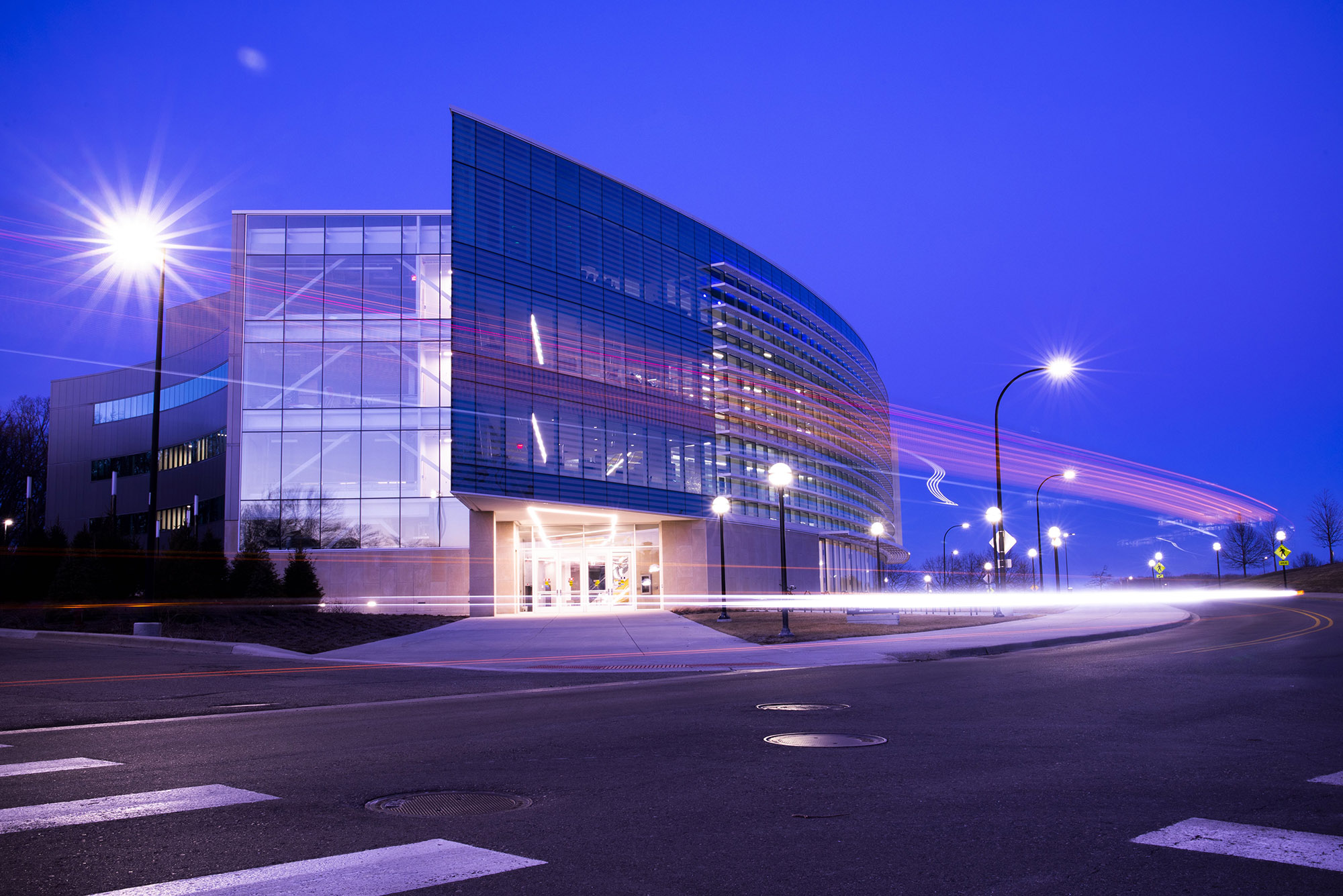 As robots and autonomous systems are poised to become part of our everyday lives, the University of Michigan and Ford Motor Co. opened a one-of-a-kind facility on North Campus.
U-M's Ford Motor Company Robotics Building, a four-story, $75 million, 134,000-square-foot complex, will serve as the new hub of the U-M Robotics Institute. Its first three floors hold custom research labs for robots that fly, walk, roll and augment the human body — as well as classrooms, offices and makerspaces.
Through a unique agreement, the fourth floor houses 100 Ford researchers and engineers. It is Ford's first robotics and mobility research lab on a university campus.
The new facility brings all parts of U-M's robotics enterprise together for real-world results. With the new infrastructure, researchers working on two-legged disaster-response robots can test them on a 30 mph treadmill studded with obstacles, or on a stair-stepped "robot playground" designed with the help of artificial intelligence.
Biomedical engineers will have access to "earthquake platforms" with force-feedback plates to guide their development of lighter-weight, more stable prosthetic legs. And Ford engineers will explore how their upright Digit robots can work in human spaces, while taking autonomous vehicles from robotic computer simulations to on-road testing at U-M's world-class proving ground just down the road.