UM-Flint Professor honored for International Nursing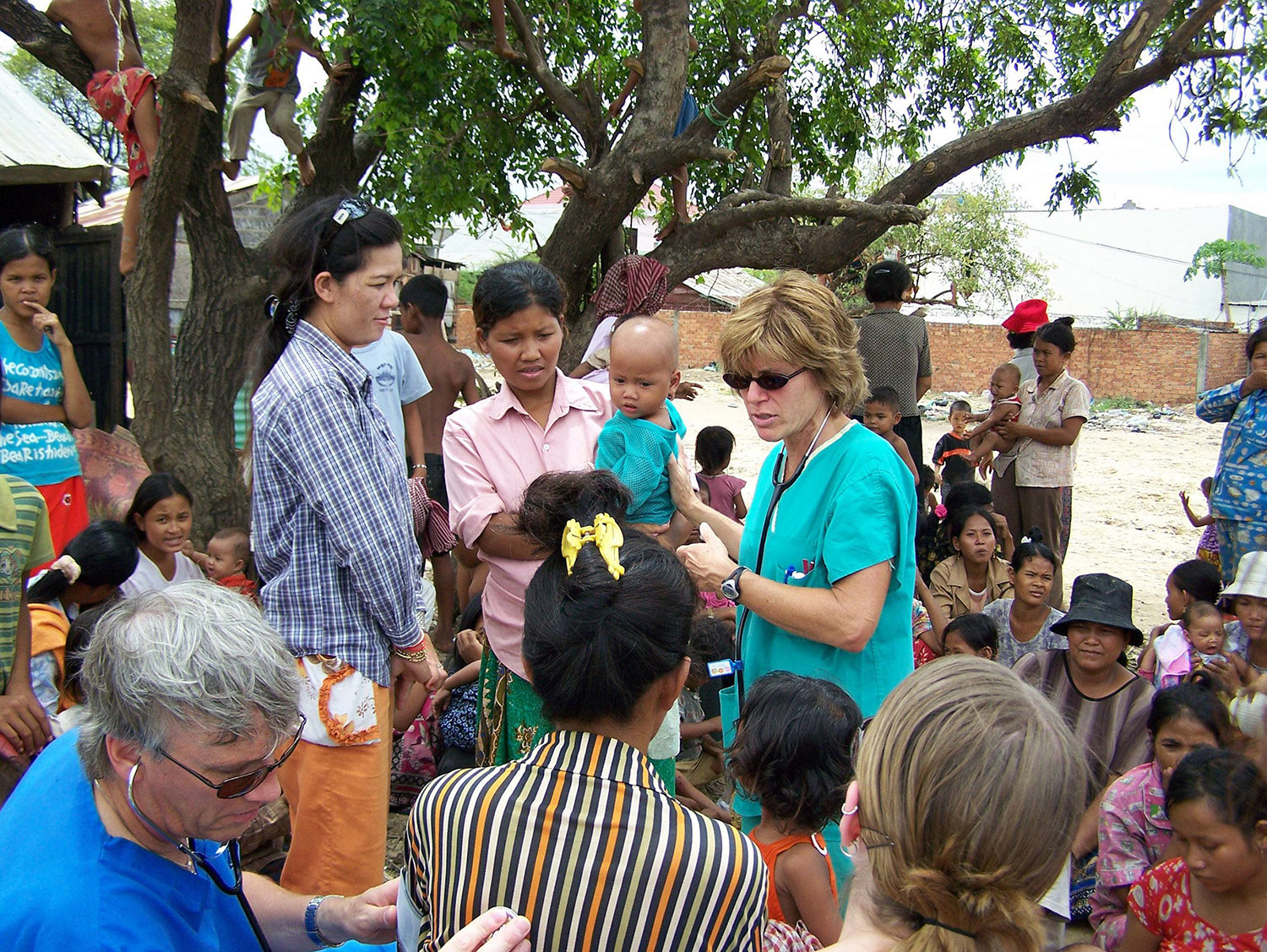 Maureen Tippen, a clinical associate professor emerita of nursing at UM-Flint, received the 2021 U-M President's Award for Distinguished Service in International Education — an award that was established to recognize and celebrate the extraordinary efforts of U-M faculty and staff who keep the university on the leading edge of international education.
For the past 25 years, Tippen has taken more than 250 University of Michigan-Flint nursing students on service-learning journeys to Africa, Asia and Latin America. Her work ranges from clinical trainings in orphanages and educating nurses and laypeople about CPR in Cambodia to developing a partnership with a safe house to serve women escaping life in the sex trade and giving instructions on how to prevent Zika virus in the Dominican Republic. She has built international partnerships in Peru, India, Kenya, Laos and elsewhere.
"I have always practiced making the classroom alive in academia no matter what I have taught," Tippin said. "I have seen students transform, make different career choices and return to volunteer work after graduation to make it a lifelong passion. I am witness to this with every trip."
Margaret Andrews, dean of UM-Flint's School of Nursing, said Tippen has also been a resource to many faculty members in the development of study-abroad courses. "Students frequently tell me how much they learned from Maureen, and they describe the many ways in which the experience transformed their thinking, broadened their world view and increased their cultural awareness, knowledge, skill and desire to learn more about people from diverse cultures and countries."
Tippen said she is "honored and humbled" to receive the award. "When I sit in my rocking chair in my elder years, these memories are what I hope will make a difference in my life."