Michigan Medicine opens COVID-19 long haul clinics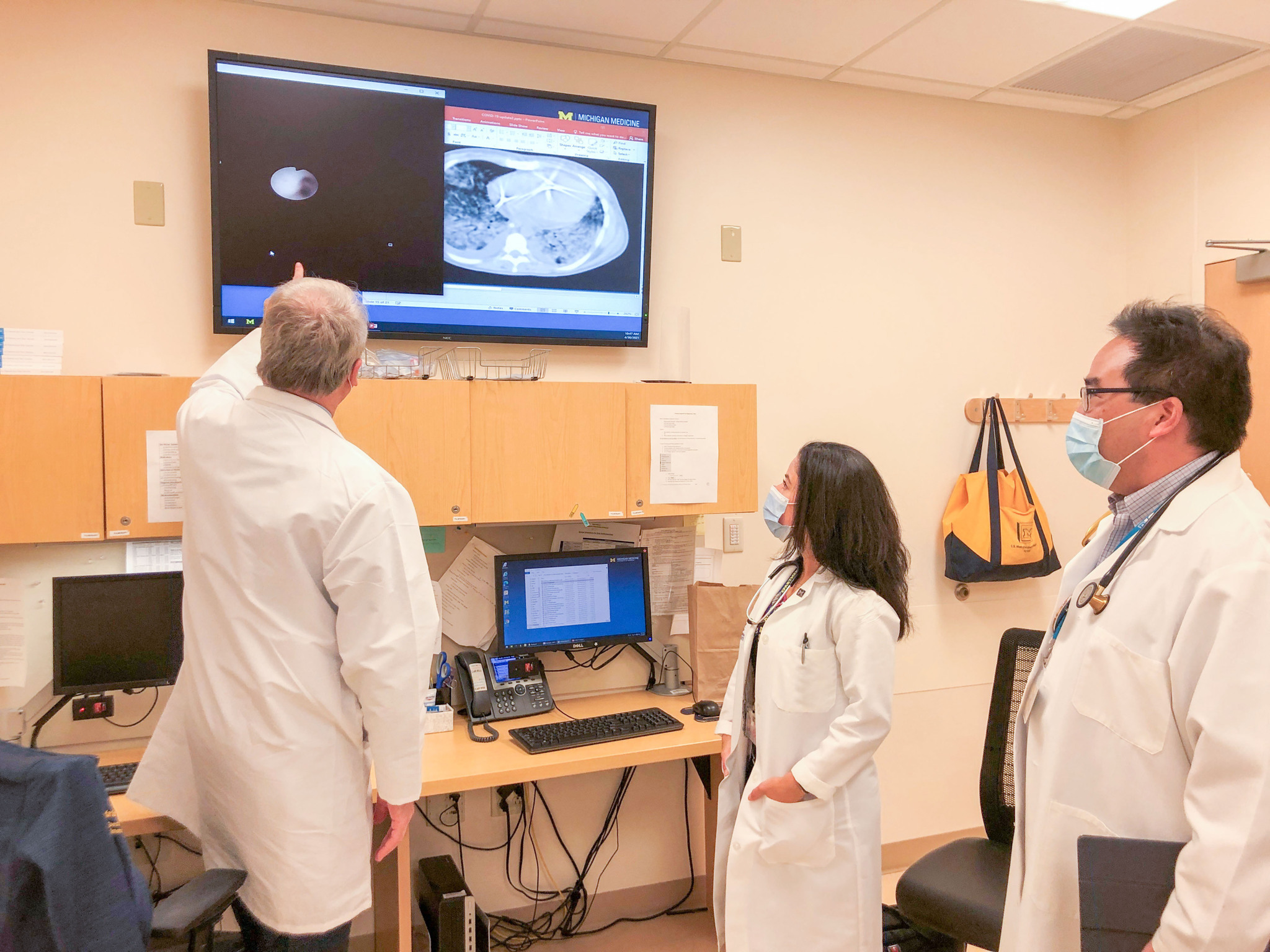 Patients hospitalized for COVID-19 are experiencing a broad spectrum of long-term multi-organ issues involving pulmonary, cardiovascular, kidney, metabolic, mood and neurologic complications. Most recently, it's become apparent that the risk of developing these complications is high even in patients who only experienced mild forms of COVID-19.
To better serve this population, Michigan Medicine has established clinics to provide post-discharge care to both adults and pediatric patients experiencing these long-term post COVID-19 symptoms and complications.
"There is an urgent need to better understand the long-term complications of COVID-19 and provide specialized care for high-risk groups of patients," says Michigan Medicine endocrinologist Rodica Pop-Busui, MD, PhD, director of the adult clinic.
A large proportion of the patients who have been hospitalized at Michigan Medicine are new to the institution and don't have established care, highlighting an unmet need for post-discharge care.
Patients are also invited to participate in research, in a true integration of cutting-edge research into the clinical care where patients will undergo a comprehensive battery of tests and questionnaires, with labs and imaging provided onsite. Patients will then be prescribed a treatment plan by the pre-designated subspecialties, with follow-up appointments at three and six months.