Celebrating the Class of 2021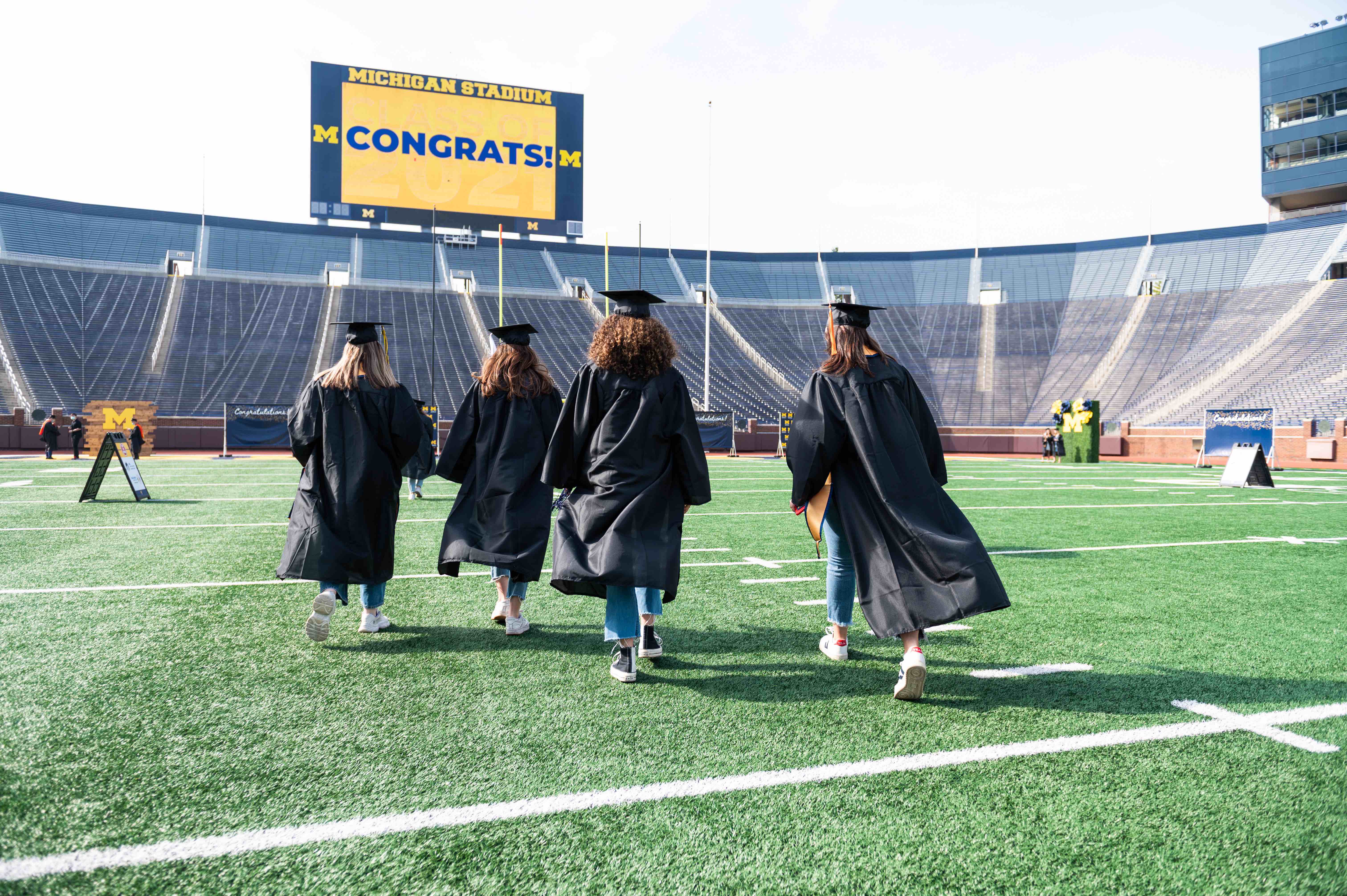 The university offered alternative ways for the Class of 2021 to celebrate Spring Commencement due to COVID-19 safety restrictions. Students were invited to experience the university-wide ceremony either with friends and family at home or from the stands of Michigan Stadium for an event that complied with the state-mandated public health guidelines at the time.
As part of the celebration, a public street mural honoring the graduating class was installed on East Washington Street in front of the Rackham Building. The mural featured the work of undergraduate students from the Penny W. Stamps School of Art & Design.
About 5,300 members of the Class of 2021 also took to the field at Michigan Stadium for special appointment-based photo opportunities throughout the month of April.
Several other commencement activities also took place:
Burton Tower was lit up in maize and blue in April and the first weekend of May. Commencement banners were displayed throughout campus.
Angell Hall was decked out with special celebratory lighting on April 30 and May 1.
"The Victors" and "The Yellow and Blue" were played from campus bell towers and the Kerrytown Chime.
Special Facebook frames, Snapchat lenses and Zoom backgrounds were developed.
Students and supporters were also encouraged to wear their favorite U-M gear and share photos on social media using the #MGoGrad hashtag.