VP for Development's Report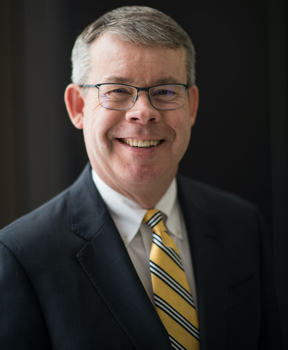 As I look back on this past year, I can't help but reflect on how grateful I am for the continued support of our extended University of Michigan community. Thanks to your generosity, we not only welcomed our students, faculty and staff back to campus, but we did it with the best in scientific data, applied expertise and commitment to diversity and inclusion, ensuring our community's safety and security as we continue to navigate what life during a pandemic looks like for all of us.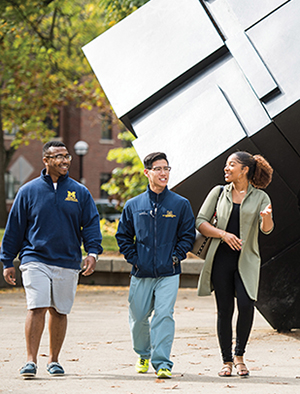 In FY 2021, that generosity added up to $432 million in pledge payments and cash gifts, including $127 million in student support gifts — up 35 percent from FY 2020. Thanks in large part to your donations over the years, we extended the university's Go Blue Guarantee to our Dearborn and Flint campuses in June 2021, putting a world-class education within reach for even more Michigan residents.
What's more, your continued investment in areas where Michigan has always led — scientific innovation, artistic expression and ingenious solutions to today's major social and environmental problems — helped us address new challenges and try new approaches while still delivering the steady support on which our schools, colleges and units rely.
The U-M endowment has been steadily built over the last 200 years, through contributions like yours, to provide consistent support, independent of the market. In FY 2021, the endowment funded scholarships, professorships, research and essential programs.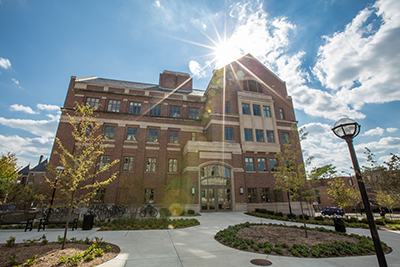 Our community also stepped up to support the challenges of our times, including mental health and race and gender equity — challenges we know are experienced differently by different members of our community. A few major initiatives included:
The Kohn Collaborative for Social Policy, a new resource hub to support social equity and inclusion work at U-M's Gerald R. Ford School of Public Policy, launched by a new $10 million gift from the Kohn Charitable Trust;
The newly renamed Frances and Kenneth Eisenberg and Family Depression Center, in recognition of the Eisenberg family's transformational $30 million in total giving for depression research and scholarship;
The collective impact of the many gifts made to boost emergency student support throughout the pandemic, allowing students to focus on their work with as little interruption as possible.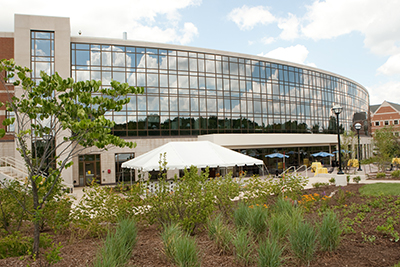 This is only a small sample of what you have accomplished. Even in a year of continued uncertainty, I'm amazed by what we can do when we band together to support the mission of the university and its schools, colleges and units.
Looking ahead, I'm incredibly optimistic about what FY 2022 has in store, as we continue our efforts to support the university's long-term success. Together, we will help ensure that U-M has the resources needed to keep earning our place as Leaders and Best.
Thank you for trusting me to lead this effort.
Go Blue!

Thomas A. Baird
Vice President for Development