Vaccines arrive at Michigan Medicine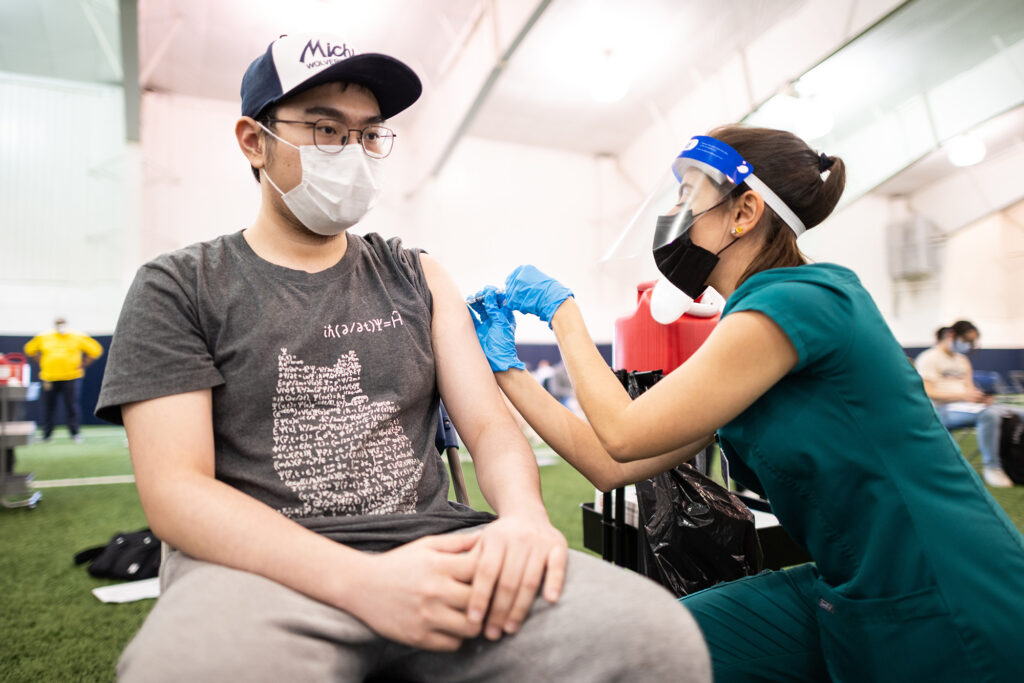 Michigan Medicine began vaccinating people against COVID-19 in December 2020, starting with an initial group of frontline workers. This milestone marked the culmination of months of hard work, including the collaboration of dozens of U-M experts reviewing safety and efficacy data and coordinating a robust vaccine distribution program.
"I would like to thank everyone who has worked tirelessly to get us to this point: immunizing the first health care workers in our system," said University of Michigan President Mark Schlissel. "This is a historic moment that reflects outstanding expertise and collaboration."
Because the initial supply was limited, Michigan Medicine coordinated a phased approach of priority groups to offer the vaccine based on state and federal guidelines. As vaccines became more readily available in spring 2021, large-scale community vaccination clinics were set up at Michigan Stadium and Brighton Health Center and in partnership with Kroger and Meijer pharmacies.